Since the UK went into lockdown in March 2019 homeowners have been forced to spend more time at home than ever before. 
Mixed factors including the reduction in average household spending, increased boredom, and a newfound understanding of the well-being benefits of a beautiful and functional home meant that more people in the UK Googled the term 'home improvements' in July 2020 than at any other time in the past 17 years. 
In fact, some of the most popular home projects have seen searches spike higher now than over the last 5 years and further, with increases in search volumes of over 500% during the pandemic compared to the exact same time in 2019.
Using Google Search Data, we found the top 6 home improvement trends of the pandemic and contacted an expert property evaluator* to provide us with estimated figures of what each renovation project could add to the value of the average UK home in 2021. Whilst for most people these home improvements are solely for the purpose of maximizing the quality of lockdown life, we wanted to see how much monetary value they actually create, and actually cost.
#1 "Hot Tub" – 513.89% Increase During Pandemic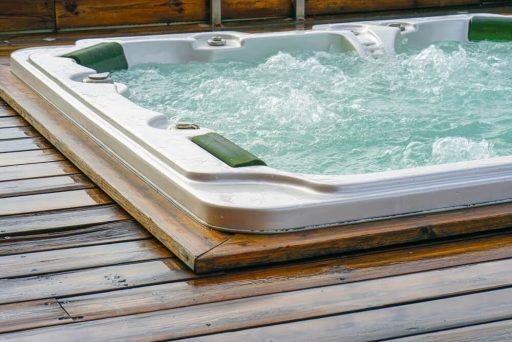 Searches Peaked April 2020
Expert Valuation: £2,000
Estimated Cost: £16,000 – £28,000
With hot tubs being a notoriously aspirational item for many homeowners, the UK's series of lockdowns has proved to be an ideal time for people to finally take the plunge. Google searches for the term increased 513.89% during the first lockdown compared to the same time pre-pandemic.
Whilst there are hot tubs on the market to suit a range of budgets, a built-in hot tub is the only one that you'll have to leave at a property after you move, therefore affecting your home's value. 
It's estimated that the addition of a built-in hot tub could add only £2.000 to the price of your property, despite the fact that they cost anywhere from £16,000 to £28,000 to purchase and install.
Although it might be a luxurious personal investment, if you're trying to bump up the price of your property then a hot tub isn't as value-adding as you may expect.
#2 "Swimming Pool" – 157.75% Increase During Pandemic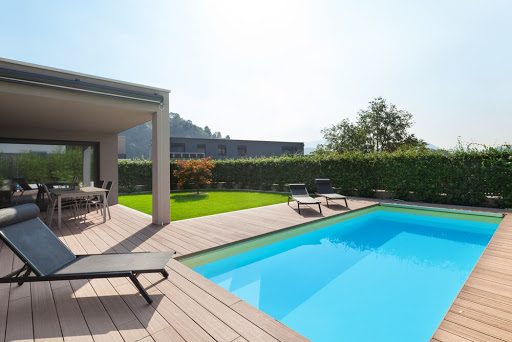 Searches Peaked May 2020
Expert Valuation: £5,000
Estimated Cost: £15,000 – £25,000
With foreign travel halted and a heatwave in May last year, interest in getting a swimming pool installed saw a monumental peak as homeowners tried to get that holiday feeling at home. 
The cost of installing a small pool starts from £15,000, which is actually more affordable that a built-in hot tub, with the added benefit of bumping up your property price by an extra £5,000.
Although still not a profitable venture, it is a growing trend that will benefit your property's value, especially if finished to a high standard.
#3 "Crittall Doors" – 185.19% Increase During Pandemic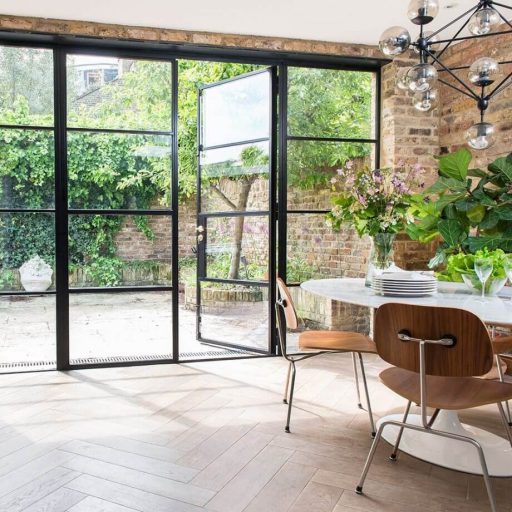 Searches Peaked Nov 2020
Expert Valuation: £1,000
Estimated Cost: £2,000
The iconic Crittall Doors have seen a huge increase in popularity over the pandemic, with Google searches 185.19% higher in late 2020 than the same time in 2019. As interior Instagrams took flight, the need for an Instagrammable, light and fashionable home has led to the reemergence of the Crittall Door trend. 
With prices of Crittall and aluminium doors inspired by the design costing at least £2,000, they aren't a cheap buy. However, adding Crittall doors from your kitchen to your patio could add a respectable £1,000 to the value of your home, although not enough to cover the costs it is still an encouraging figure for hesitant renovators. 
#4 "Garden Decking" – 111.77% Increase During Pandemic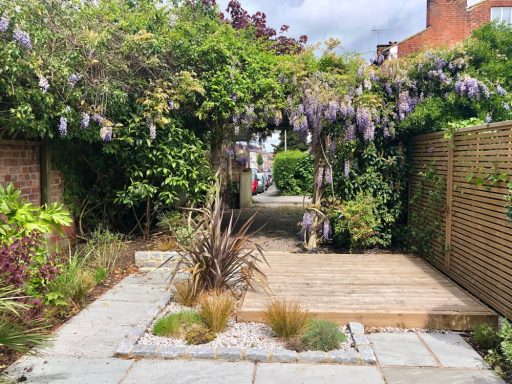 Searches Peaked April 2020
Expert Valuation: £1,500
Estimated Cost: £1,600
Continuing with the garden theme, the 4th top trending home improvement project of the pandemic is installing garden decking, with searches spiking in April 111.17% higher than in 2019. 
Although an expert installation of a substantial sized patio can cost upwards of £1,600, you'll find that DIY projects can come in much under budget. 
Not only will garden decking mean that you'll have a tidy suntrap, but it is also estimated to add £1,500 to the value of your property.
#5 "Kitchen Island" – 89.47% Increase During Pandemic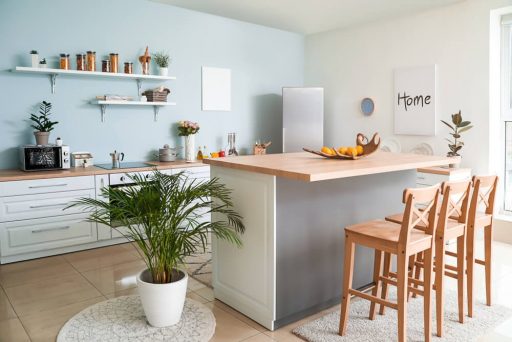 Searches Peaked February 2021
Expert Valuation: £500
Estimated Cost: £350 to £3,000
With restaurants closed we've all spent more time in the kitchen than perhaps ever before and Google search results show that in February 2021 the promise of hosting in our kitchen space once more was enough for 'kitchen island' searches to spike by 89.47%. 
Depending on your budget, you're able to get a kitchen island for less than you might expect. With prices for some models starting at only 300, you can add £500 to your home's value and have your dream kitchen.
#6 "Loft Conversion" – 41.38% Increase During Pandemic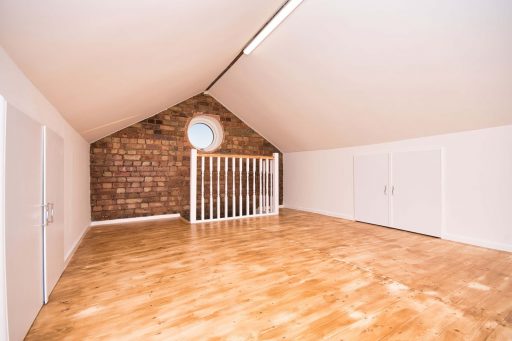 Searches Peaked February 2021
Expert Valuation: £20,000
Estimated Cost: £15,000 – £45,000
Increased space at home has been in huge demand during the pandemic, with many moving in with family members or having a newfound need for a home office. As a result, Google searches for loft conversions were up 41.38% in February this year.
With the option for a DIY conversion or a professional contractor in the range of £15,000 to £45,000 depending on the property, you can see an impressive increase of £20,000 in your property's value. 
The personal benefit of increased space in your property is likely to be kindly reflected in your home's value which could play a factor in it being the 6th top trending home improvement of lockdown.
*Valuation Property Consultant – House Buyers 4 U
*Estimated Costs: Price Your Job/Checkatrade