Filling every requirement with our packing services in London and Essex
Between making sure your boxes are strong enough, worrying about your breakables, and trying to remember which box is which, packing can be a stressful experience. With F & M Bennett Removals Ltd, we take the hassle out of this aspect of your move. We offer packing services for house and office removals from London and Essex and to anywhere in the UK, Ireland, and mainland Europe, taking care to prepare your goods safely for transit.
Call 020 7474 4390 or
01708 456 053 to discuss your packing needs today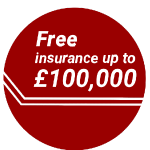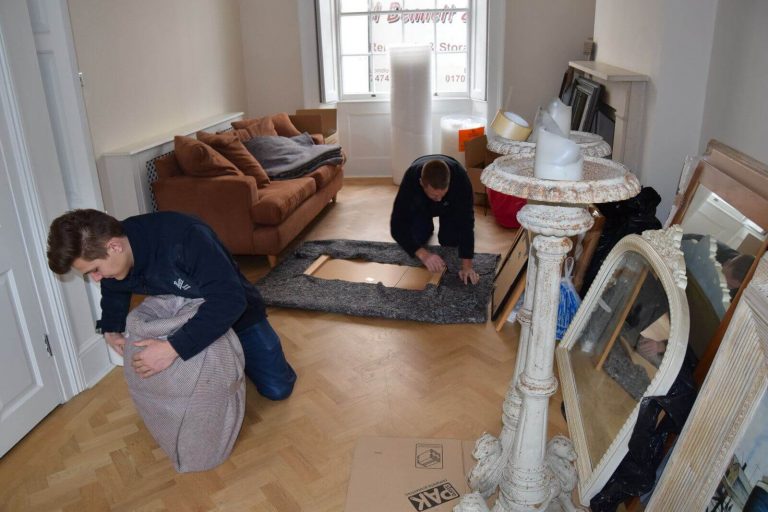 Secure options for every budget
We offer a comprehensive range of packing services. With our self-pack option, you are provided with the same high quality moving house boxes our
team uses and left to pack your own possessions; with a glass and china pack, we take care of your fragile or breakable items while you pack the rest of
your home; and with a full pack we will carefully and efficiently pack all of your items in preparation for your move.
Our full packing service is the perfect way to minimise the stress of a move and leave the hard jobs to the experts. With a full pack, packing will normally take place the day before the move, with our expert team visiting your home and assessing the best way to store your items during transit. We use high quality packing materials suitable for the job at hand – clothes will be transported on hanging garment rails to prevent creasing, delicate items such as glass or china will be carefully packaged into double wall cartons, and items such as books, DVDS, and heavier goods will be packed into smaller boxes. Each box will be labelled as it is packed to ensure that it goes to the appropriate place in your new home, and we offer an unpacking service to make the process even easier.
Packing your china and glass
For moving fragile items such as china and glass, we take special care to provide adequate protection to prevent breakages or damages during the move. Packed in double walled cartons, your glass and china will be wrapped in acid-free paper or bubble wrap to keep it safe. Our team are all highly experienced and trained in the best ways to pack delicate items, and will take great care of your goods from start to finish. We even offer an unpacking service to make sure your glass and china has made it safely to your destination.
Supplying moving house boxes
If you wish to pack your items yourself, we can provide high quality moving cartons and other supplies. We will deliver at a time convenient to you prior
to the move so you have plenty of time to self-pack. Our strong, sturdy moving house boxes will ensure that your possessions are protected throughout 
the journey, whether you are relocating to mainland Europe or just moving house locally.
"Bennetts moved us last week. We were so impressed with the service, and would definitely recommend to others. They took a lot of the stress out of moving day, and were friendly, helpful and professional. Also when obtaining removal quotes, we found them to be the most reasonable in the area."
I recently used Bennetts to remove and store my furniture. They were brilliant. The boys were helpful and polite and what I expected to be a very stressful experience turned out to be pleasant and trouble free. I would recommend them to anyone."
"F&M Bennett moved us from London to Margate. I was expecting a long & stressful day but the boys made it so easy for us! They looked smart & cracked on with no fuss or bother. Everything was packed with consideration and they even tried to put our items in storage according to whether we would be using them sooner or later. Very competitively priced. Highly recommended."
"We used these removalists to move home and they were very professional from start to finish. They were courteous, carefully handled all our goods and even took apart and put back together our larger items such as beds and wardrobes. I would definitely recommend these guys and the price was reasonable"
F & M Bennett Removals Ltd Removals & Storage Specialists