We have helped so many people relocate to a new home in and around London. Many of you reading this will be wondering how much a house removal service will cost you. We'll be honest, general estimates are hard to come by as it is dependent on many different contributing factors. Some of these include house size, location, volume of items and travelling distance. We'll give you information on the average house removal cost below, along with more detail on how this price may vary, plus everything else you need to know before choosing a removal company. 
How Much do Removal Services Cost?
Estimated Cost of Removal Companies
| | | |
| --- | --- | --- |
| Size of House | Estimated Removal Cost | Estimated Removal Cost Including packaging Service |
| 2 Bedrooms | £380+ | £555+ |
| 3 Bedrooms | £565+ | £825+ |
| 4 Bedrooms | £750+ | £1150+ |
| 5 Bedrooms | £980+ | £1470+ |
| 6 Bedrooms | £1140+ | £1690+ |
*UK estimates 
If you'd like to get a custom quote on your property you can get one here.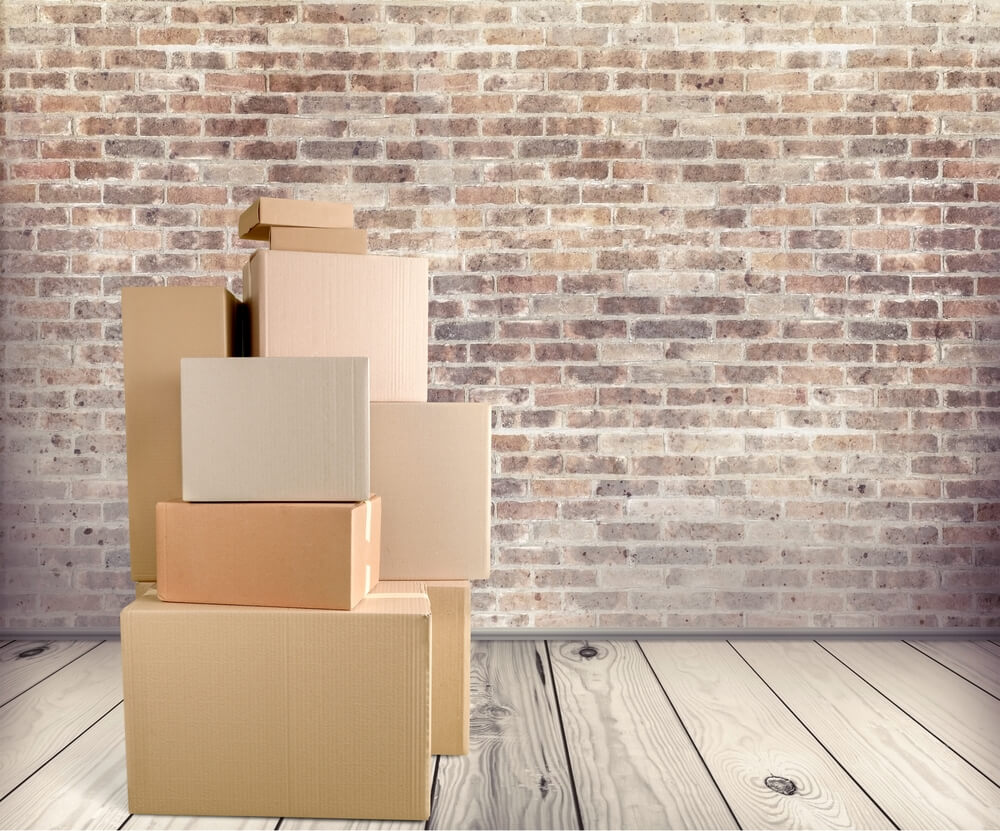 After you've enquired with a few house removal companies, you'll likely be offered a free pre-move survey at your current home. This will enable them to confirm their initial quotation and assess any requirements you may need, as well as parking arrangements and. They'll also need to check to see if there will be any difficulties in removing items such as furniture. 
Most removal companies will provide your quote based on the cubic footage of items that need to be moved. However, not all removal companies will charge in this way, so you may have to do some extra calculations when comparing the survey quotes against each other. 
The free home survey will assess the volume of your belongings and the overall volume will determine which size vehicle they need, as well as the number of employees to pack and load them. There are many different services within house removal services
Removal Services: What's Included?
Each company may differ on their services and prices but as a standard, there are main removal services that the majority offer. Other than just removing the items from one house and into another, these additional services can make the process much easier and less time-consuming.
There are so many things to think about when you're moving house, which is why some people like removal services to take packing off of their mind. Removal companies will give you the option of adding on the packing service, which will involve them securing your belongings in safe boxes. But, you can also add an unpacking service onto the removal fee if you don't want to unpack all the boxes as well. 
Removal companies will usually place boxes and furniture into the rooms you request, or as labelled, but the additional service of unpacking is there if you want it. It's important to mention that this won't include putting away items into cupboard or storage areas. They will be unpacked onto a surface for you to place in the areas you wish.
If you have fragile belongings such as antique items or expensive electrical goods, these can be moved with extra care, just give the removal company a heads up. You may want some items to be packaged in a purpose-built crate with extra padding to ensure they are not damaged in transit.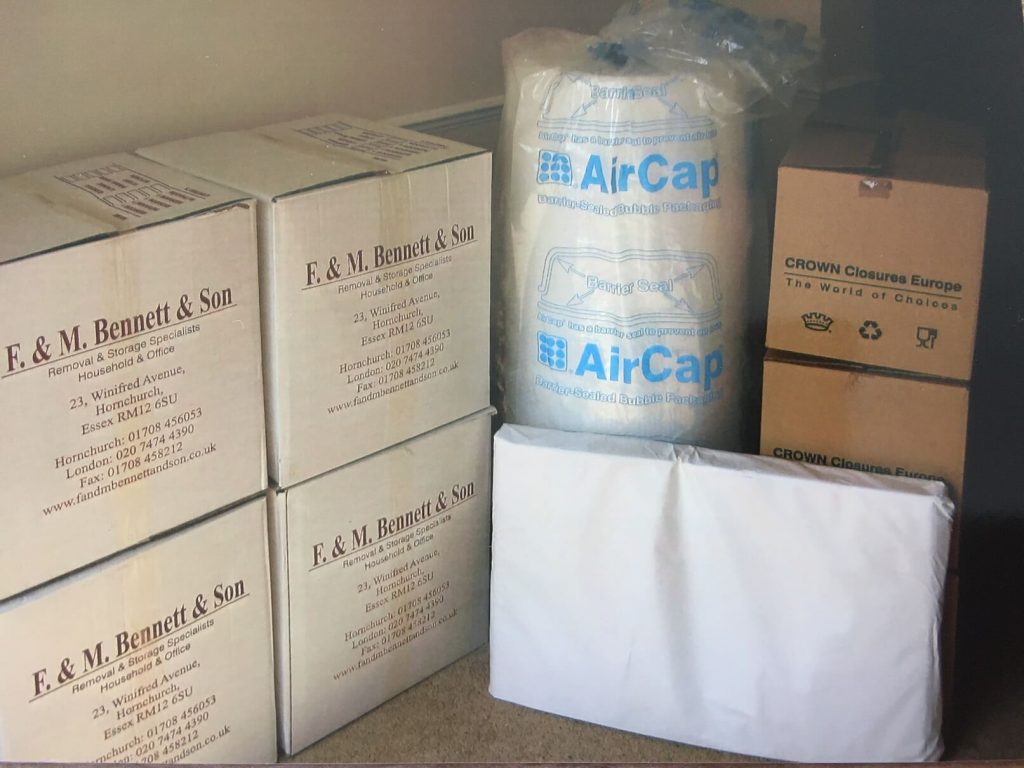 If the removers have to handle fragile packaging, this may affect the fees applied to the quote. You may also be charged if items need dismantling and reassembly to move them. You can just dismantle and assemble the items yourself to reduce costs. You'll need to pay more if the movers need to use moving equipment, such as removing windows to successfully move items that do not fit through the doors. 
So, whether you're looking for removers to package up your items, unpack, crate or just remove the pre-boxed items, check that the services you need are included in the quote. Specialised services such as fragile packing, dismantling, reassembling and moving equipment will nearly always be an extra cost, ensure you've factored these in. 
How Much Are Packaging Costs?
The average cost of packing up a 3-bedroom house removal can be anywhere from £250 – £600. The lower end of the spectrum would include 30 large packing boxes and also the labour for the packing service. The cost of packing will always depend on how many items you're taking with you. Fewer the boxes, the cheaper moving house will be.
Most removal companies will offer you a part or full packing service. You can pick which ones best suits your needs, there will be more on this below. The basic package may just include services like loading pre-packaged boxes onto the van and unloading them at your new home. 
What Size Boxes Do I Need?
Box sizes vary but there is a general standard across the industry. The box sizes in the following examples are based on the UK Removal industry-standard box sizes of:
Small Boxes= 318mm x 268mm x 318mm
Medium Boxes= 457mm x 330mm x 330mm
Large Boxes= 457mm x 457mm x 499mm
What Packing Materials Do I Need & How Much Will They Cost?
You won't just need the boxes to pack your belongings, but you knew that anyway! To make sure your items are safe and packed securely you're going to need a few extra things. You can pay an extra cost for these items within your packaging quote, but be clear on what you want as it could be quite a bit extra on top. If you want to buy the materials for the movers to use, make sure you are clear on this. You will need to buy these items yourself if you want to pack the items yourself. 
How much does bubble wrap cost?
You're going to need bubble wrap for fragile items. Costs for this can vary but on average you can get 500m for anywhere between £5-£13. To save money here you can wrap some items in clothing or towels if they are not too delicate. 
How much does packing tape cost?
You'll need to close those boxes up and tape is pretty cheap. You can get 3 rolls that are around 66m for around £3-£4.
How much does packing paper cost?
Packing paper varies in price as the quality of paper vastly differs. Standard packing paper can cost you around £3 for 100 sheets, but you may end up layering the item in more paper to compensate for the quality. If you don't want to invest in thick packing paper, you can always use old newspapers or magazines.
How much does packaging for glasses cost?
You can get hold of the packaging for your delicate glasses for around £7 and that will hold 30 or so glasses. As a cheaper alternative, you can buy the divider cells for regular boxes and add those in, or you can try ad get hold of wine boxes from your local store. 
If you'd like to know more about house removal service you can find more information here. If you'd like a quote or have any questions, please do contact us and we'll be happy to help.